G'day, Steve Cheyne General Manager of Strategic Growth here. I'm excited Waterline is a silver sponsor at this year's Longwall Conference and I'm looking forward to attending the event.
Last year I was all set to go and join the rest of the Waterline crew at the stand, however with the arrival of my second bub, I couldn't make it. Fast forward to 2023 and he's a super active one-year-old who takes after his dad. Lucky me!
So this year, I'll be heading down and joining the Waterline crew comprising Chief Executive Officer Tim Strong, Longwall + Operational Support Specialist Dan Harrison, Strategic Growth Manager Chris 'Mapo' Mapleson and Operational Support Team Lead Kylie Davey . The informative event promises to covers a range of important topics within our industry, including automation, technology, safety initiatives and key learnings, and more. Having been in this industry for more than 20 years and having spent considerable time working at and supporting underground mine sites, it has been fantastic to see the evolution of mining practices and a big shift towards sustainable safety processes. This has spurred on the need to explore alternatives to keep sites and their people safe, such as through automation and using data insights to improve productivity, capacity and safety. At Waterline we use data insights to help us make informed decisions and identify improvements that deliver efficiencies for our clients. Our DaaS (Drafting as a Service) packages is one such example.
SILVER SPONSORS @ LONGWALL CONFERENCE
As an Engineering Services company, Waterline supports the Resources Industry along Australia's East Coast.  We help our clients with engineering and operational support, as well as with achieving safety and compliance requirements. So, we see the value in supporting this fantastic event, which is why we're back at it again but this year as silver sponsors. This gives us an opportunity to sit in the sessions and learn more about the fantastic developments within our industry and the innovation across asset owners and operators in improving efficiencies and safety. It also gives us the opportunity to connect with the delegates and our clients who'll be at the event.
As site-experienced engineers we understand the pain points you face so that we can innovate and explore alternatives that will help you better meet your compliance requirements. These insights prompted us to implement a novel DaaS solution that has streamlined the management of statutory drawings for our clients. In turn, this enables us to deliver a 24-hour guaranteed turn-around drawing update service that ensures you're meeting your statutory obligations. The service has grown so much, thanks the dedication of our team, that we're seeing more clients take up this service. So, if you're in need of keeping your drawings up to date and compliant, reach out to me and we'll provide the support you need so you're achieving your compliance requirements. And this is just one example of our commitment to partnering with Australian Industry, to provide safe and sustainable resources to the world.
There's also a suite of other support services that we can provide. Have you ever needed assistance with site readiness or structural integrity audits and management plans? How about services modelling, life of mine (LOM) studies and design or conveyor optimisation. We can also help with finite element analysis, maintenance strategies, project management, power modelling, I.S. audits, earthing and lightning protection and hazardous area audits to name a few. And of course, operational engineering and Longwall Support, which our Longwall Specialist Dan Harrison is on hand to help you with. We could even chat about how we can make your Intro to Site easier and more efficient through digitising this process, ensuring the accuracy of information and accessibility for you and your team.
This is just a bit of an insight on how we can support you and your team. Why not check out our proud projects page and see how we've supported our clients and how our team will support you across our various services?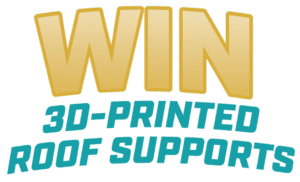 Drop by for a chat at our stand #4 to see how we can support you and your team. And while you're there enter our competition for your chance to take home one of five 3D-printed Roof Supports. They were a massive hit last year, so we thought we'd bring some more along this year! We'll have entry forms on hand, or you can scan one of our team members' t-shirt or click here to enter.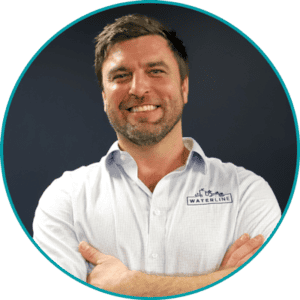 Hope to see you at the Hunter Valley Crowne Plaza, for the Longwall Conference on 13-14 March 2023!
Steven Cheyne
Waterline | GM Strategic Growth