G'day, well this year's Longwall Conference was another massive success—well done to the Informa team! I'm glad I was able to make it to the event and connect with the delegates, presenters and some of our clients, while also having the opportunity to listen to the insightful presentations.
I felt that I needed to make up for missing out on last year's event. And from what the crew Tim Strong, Chris Mapleson, Daniel Harrison and Kylie Davey tell me (as did a number of the delegates), this year's event was even bigger than the last. So I am glad I was able to attend. The team and I were able to have some chats with the delegates around our key services and a brief discussion on how we can keep their operations running 24/7, while also encouraging them to enter our competition for their chance to win a 3D-printed Roof Support.
ADDING VALUE TO YOUR SITE
With a growing multi-discipline team in Brisbane and Mackay, we can support you and your personnel across your engineering, operational support and compliance requirements. And while we didn't get a chance to have a detailed discussion on our range of key services at the conference, our Waterliners can step you through the suite of support services that we can provide including:
site readiness
structural integrity audits and management plans
services modelling
life of mine studies and design
conveyor optimisation
finite element analysis
maintenance strategies
project management
power modelling
I.S. audits
earthing and lightning protection
hazardous area audits
WRAPPING UP ANOTHER GREAT EVENT
We enjoyed connecting with the delegates, presenters, organisers and our clients so much that we're already prepping for next year's Longwall Conference.
A big congratulations to our 3D-printed Roof Support winners, who we hope are enjoying their prize. Congratulations go out to Mitchell Royall from Whitehaven, Scott Cook from LWEC, Nick Mclehose from Glencore, Sarah Cleary from CSIRO and Matthew Van Dommele from Anglo American. We know these models are always a massive hit. So much so that we have to keep them stashed in a secret place as our Waterliners are always keen to get their hands on one.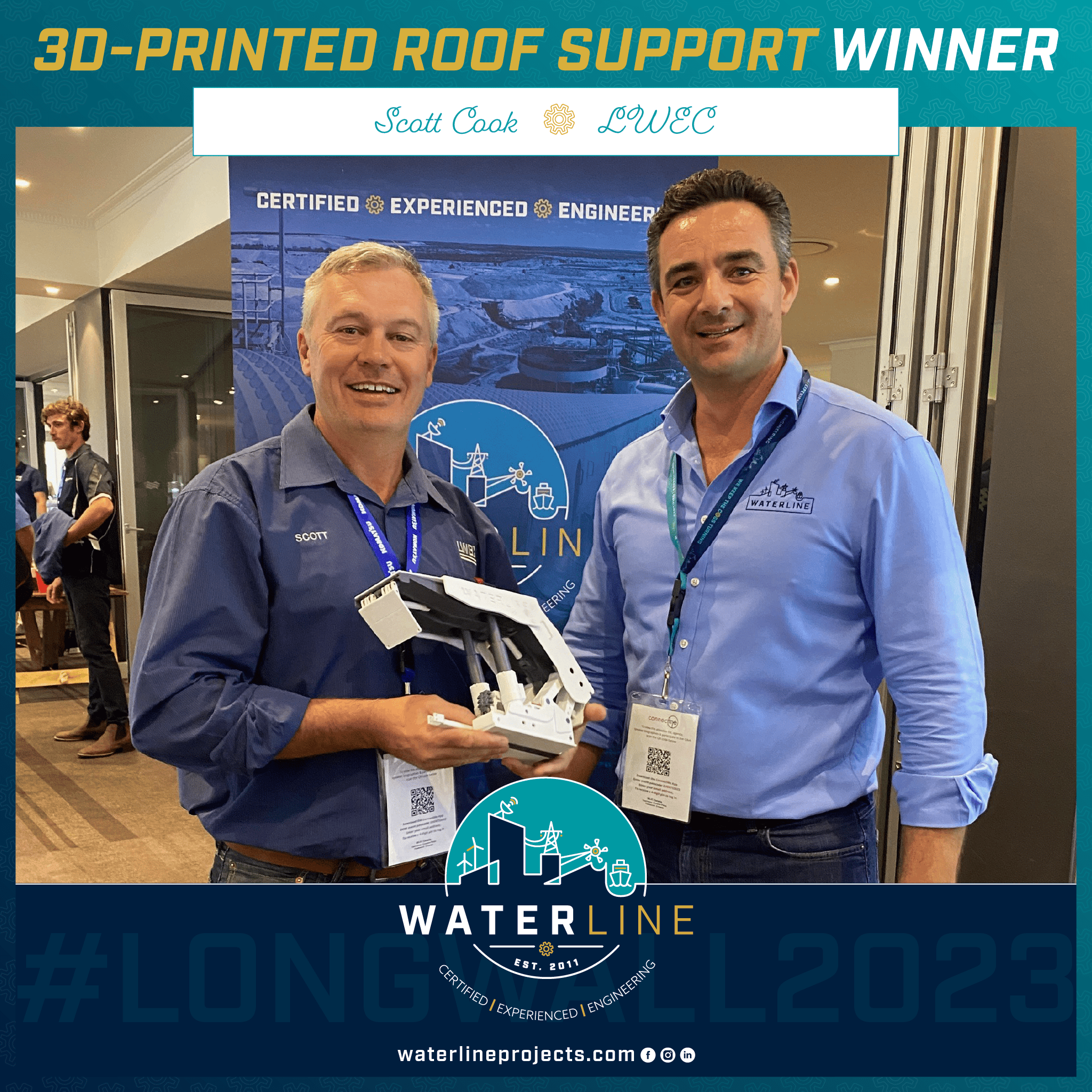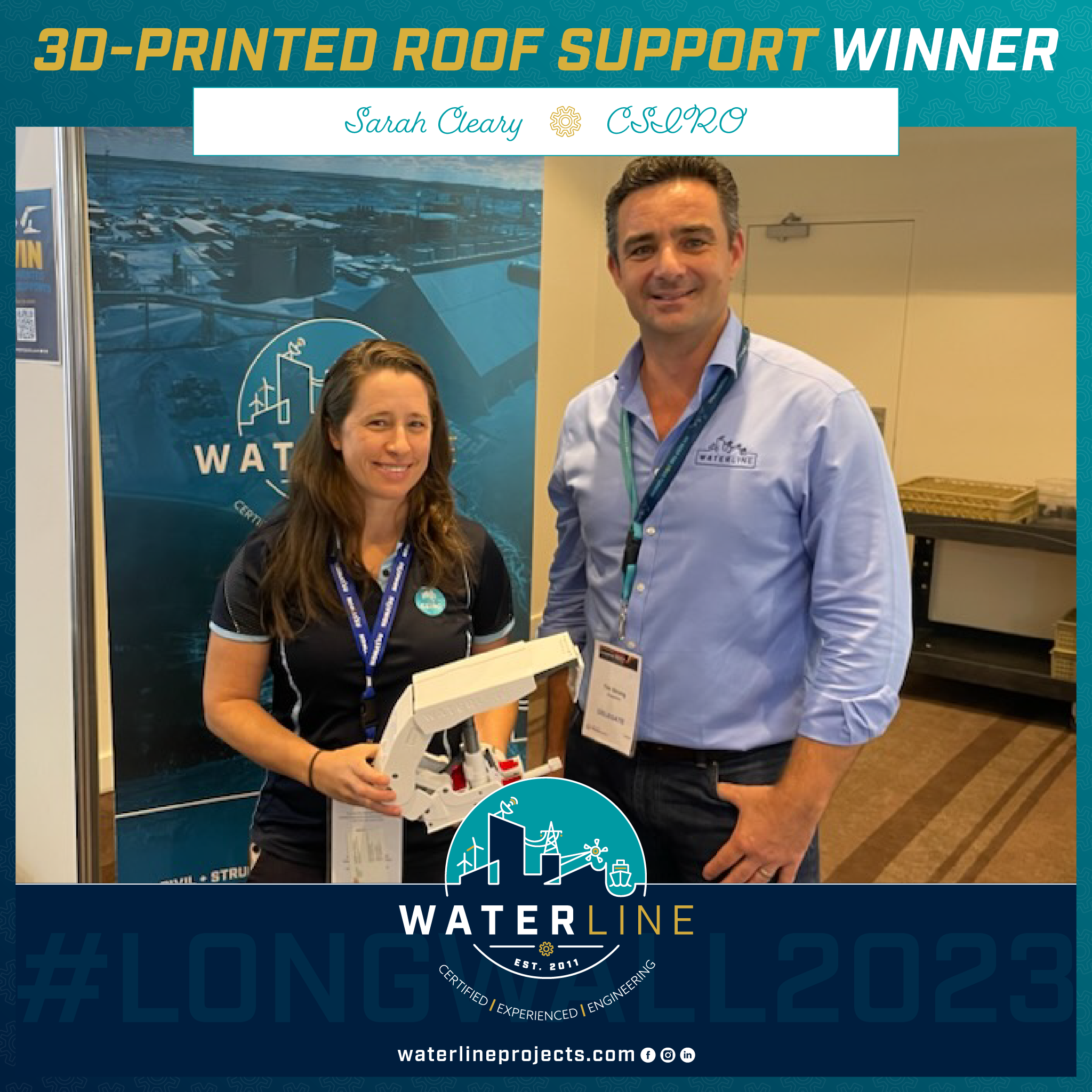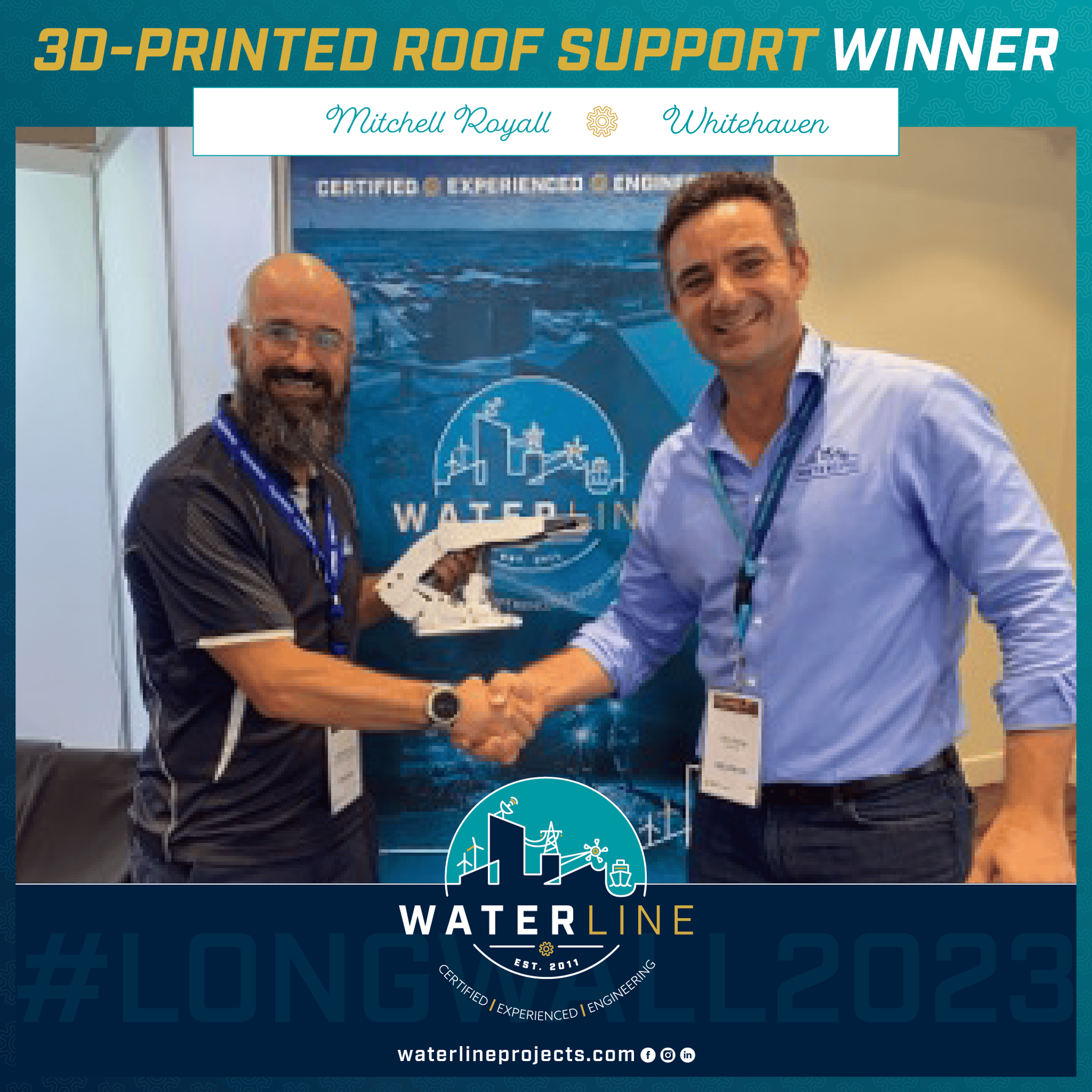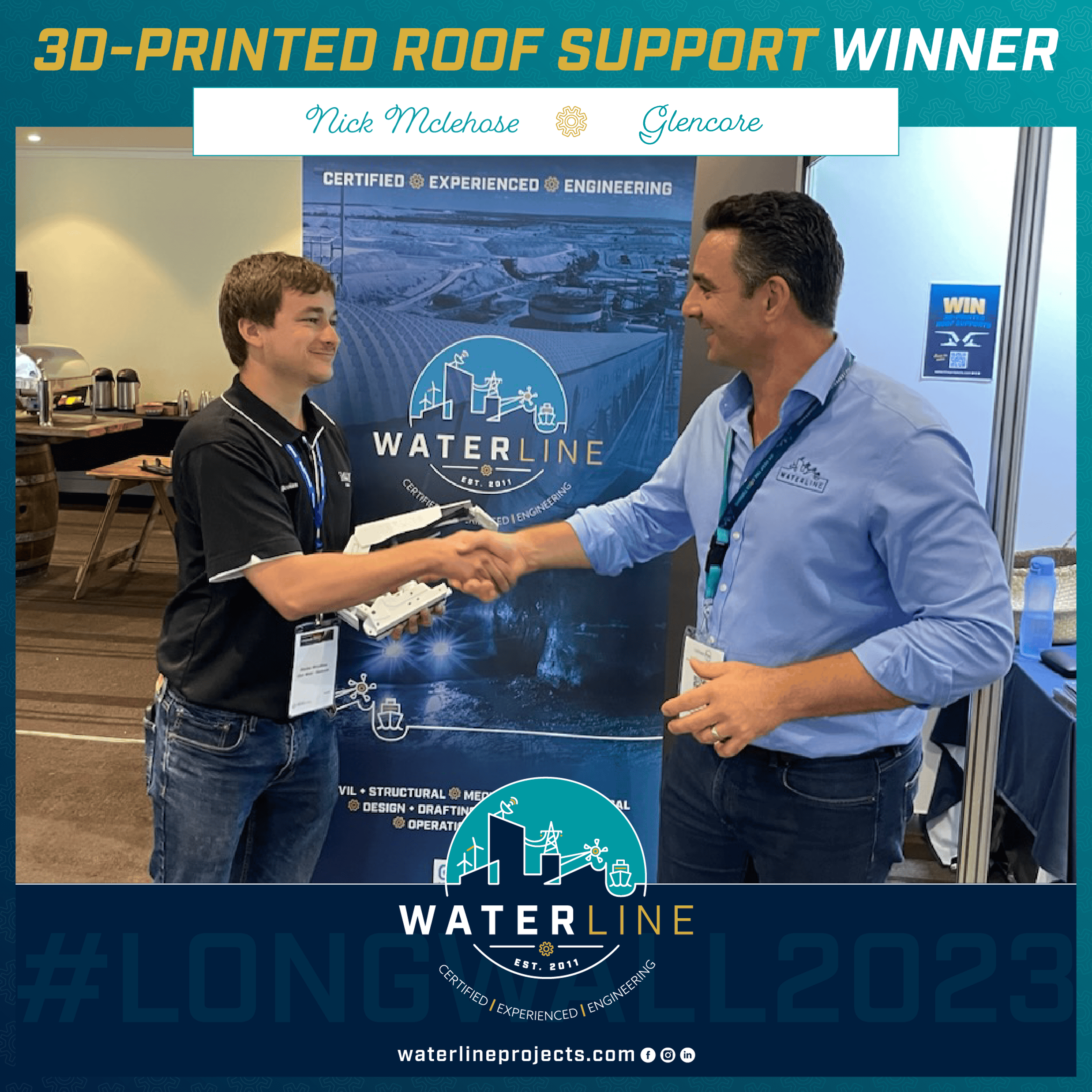 If we didn't get a chance to chat or you would like to connect and see how Waterline can keep your team supported and safe, reach out to me on the details below. We'll ensure your operations run efficiently and safely 24/7, now and into the future.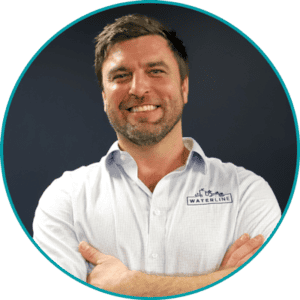 Connect with me today and see how our Waterline team can support you and your operation!
Steven Cheyne
Waterline | GM Strategic Growth