Design + Drafting Services
Start communicating engineering intent with clearer visions via Waterline's Design + Drafting Services. Our team brings your engineering visions to life through technical drawings, 3D-printed asset modelling and design.
Our Design + Drafting team provides 24-hour backdrafting, document management, 2D and 3D design as well as 3D-printed asset modelling services, ensuring the information you need is supplied when and how you need it.  
Our multi-discipline team knows what it takes to enhance your operation across its lifecycle.
Waterline's Design + Drafting services:
See how we'll keep your projects moving in 2021 with our multi-discipline services. 
Download our capability statement and get in touch now.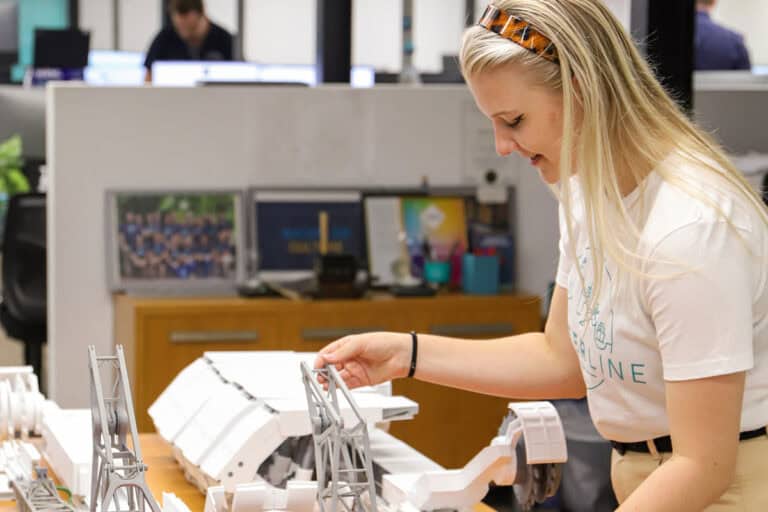 Our Design + Drafting Projects
Reduced hazards, better-managed risks + improved training time: How waterline reduced BHP's project familiarisation time from three weeks to three hours with 3d-printed scale models
WATERLINE IS OPERATIONAL ENGINEERING
We're value creators, an extension to your team 
We understand the operational environment and can support you on site or off site 
We're quick to the mark and work at your pace 
We are transparent and reliable
Our other engineering services
SOME OF OUR VALUED CLIENTS WE WORK WITH:
proud projects
Read our recent case studies
waterline careers
Join our team
waterline wire
Read the latest Waterline posts