Growing engineering company Waterline relocates
You would think that the ongoing COVID-19 restrictions would hinder growth opportunities for businesses in this ever-evolving environment. However, that's exactly what Brisbane-based engineering company Waterline has done.
During COVID, Waterline has managed to double in size, as its clients have seen the real value these operational engineering experts can provide to their business, prompting the need for larger premises to house a growing team.
"When the first COVID lockdown hit, we found ourselves supporting our clients remotely. With more than 90% of our clients in the mining industry, we needed to find a way to keep our clients' sites productive and running safely. Because we're site-experienced, we were able to support our clients without the need to be on site. This proved beneficial for our clients as this meant we could keep their projects moving and at the same time, deliver savings, as on site work usually means there's uplift in travel costs," said Tim Strong, Operations Manager.
"We support all mining operations in Queensland, so we have a deep understanding of what it takes to keep mine sites compliant, operational and safe. Our clients see us as an extension to their team and with Waterline clients' have access to all our multi-discipline engineers under one roof. That's why they turn to Waterline and that's why we've needed to grow, to ensure we can support our clients' projects," Mr Strong said.
Waterline relocated to Level 2, 133 Mary St Brisbane Qld, on 23 September 2021. From their new premises, they will continue to support their existing and new clients, keeping their mining sites running 24/7 safely and efficiently, now and into the future. To find out more and collaborate with Waterline, get in touch here
About Waterline:
Waterline was founded in May 2011 by co-founder and CEO Randall Makin, having identified a niche in the market for site-experienced engineers to work with large asset owners to improve the safety, productivity and capacity of their operations. Since then, Waterline has evolved into a multi-discipline company that supports mineral processing facilities, mine sites and ports throughout the east coast of Australia. See our services here.
-ENDS-

Waterline media contact
Evelyn Mejias
Marketing & Communications Manager
0468 517 959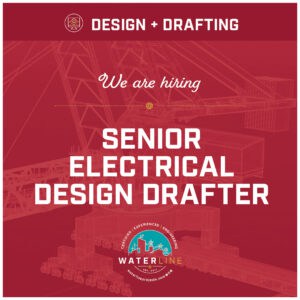 Waterline has an exciting opportunity for an experienced Senior Electrical Design Drafter with demonstrated mining, heavy industry and industrial experience to join our team at our Brisbane Headquarters.
Read More »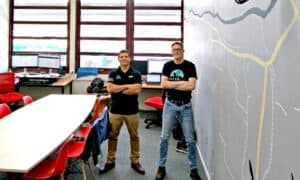 G'day Steve Cheyne, General Manager of Strategic Growth here. As you may have read, there are various moving parts at Waterline. I am excited about the recent changes that have taken place.
Read More »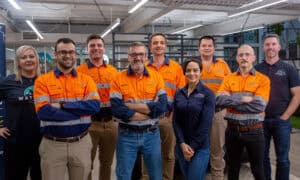 Well, it has been about four weeks since I stepped into the Chief Executive Officer role. And while it has been a month into my new role, with all the moving parts, it feels more like months have passed.
Read More »
proud projects
Read our recent case studies
remote engineering
View our support packages
work with us
See our current vacancies