3d print scale dragline model for BHP
Waterline and BHP officially launched the first of BHP's 3D printed dragline fleet in December 2019. A project to provide tactile communications to site operations.
The project gives people with varying degrees of dragline knowledge, the ability to talk upon a tangible model, in the hand. It gives people a better understanding of the parts and construction involved with a machine of that enormity. A machine with a boom of 100 metres length, and too far out of reach to really appreciate the detail. The 3D model helps people and teams get on the same page before any works are carried out on the actual full-scale machine. Not only do the models greatly assist the safety of any tasks undertaken by workers, because of the high-level of understanding that they give, any issues can be established at this model-stage before any extensive works are carried out.
The real value in a 3D print is the context that it provides. Even people that have worked on draglines for a long time often do not understand the role that their part plays. It helps people with knowledge and experience effectively share that knowledge in a 3D model – in the office.

Waterline CEO, Randall Makin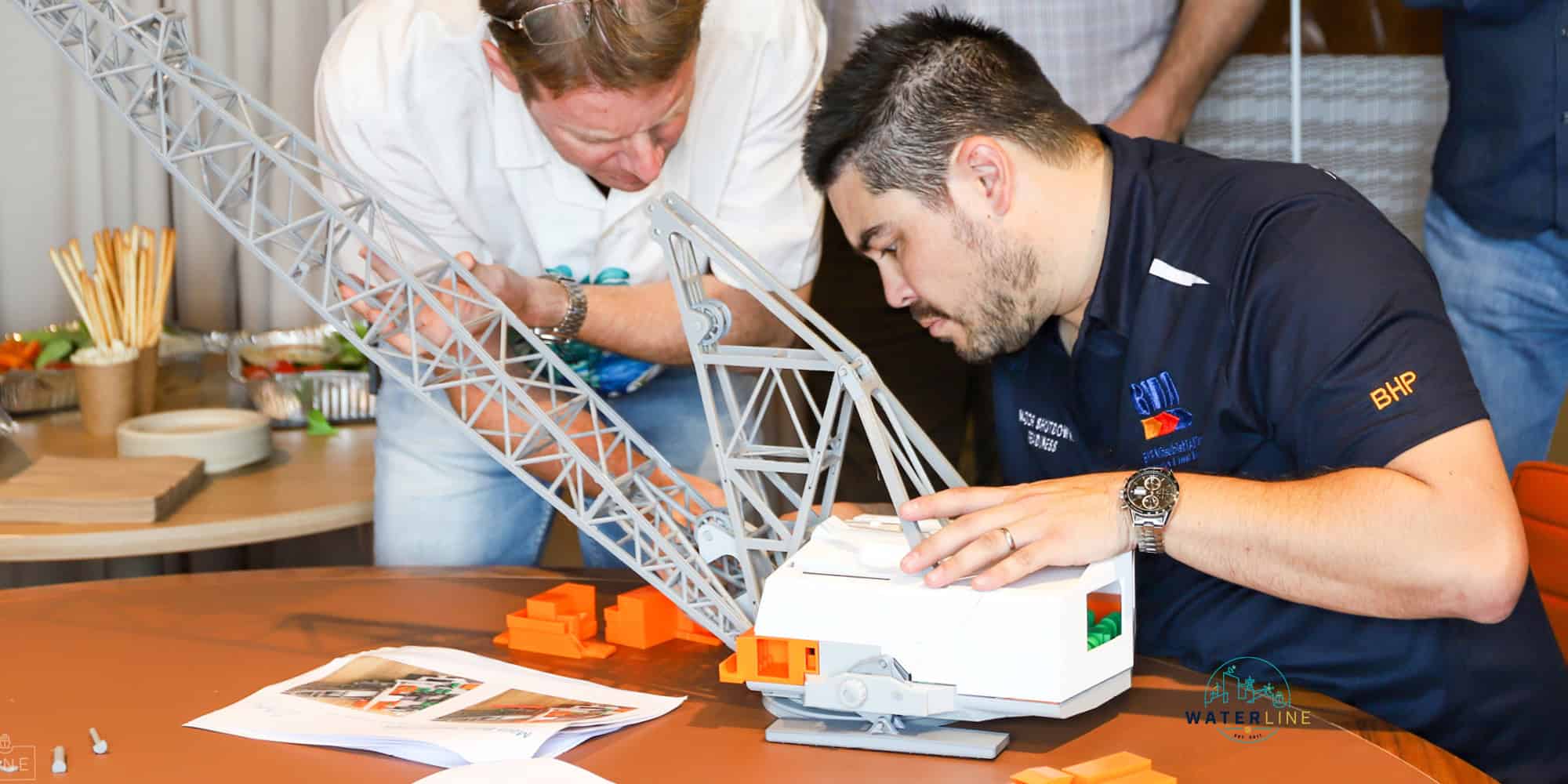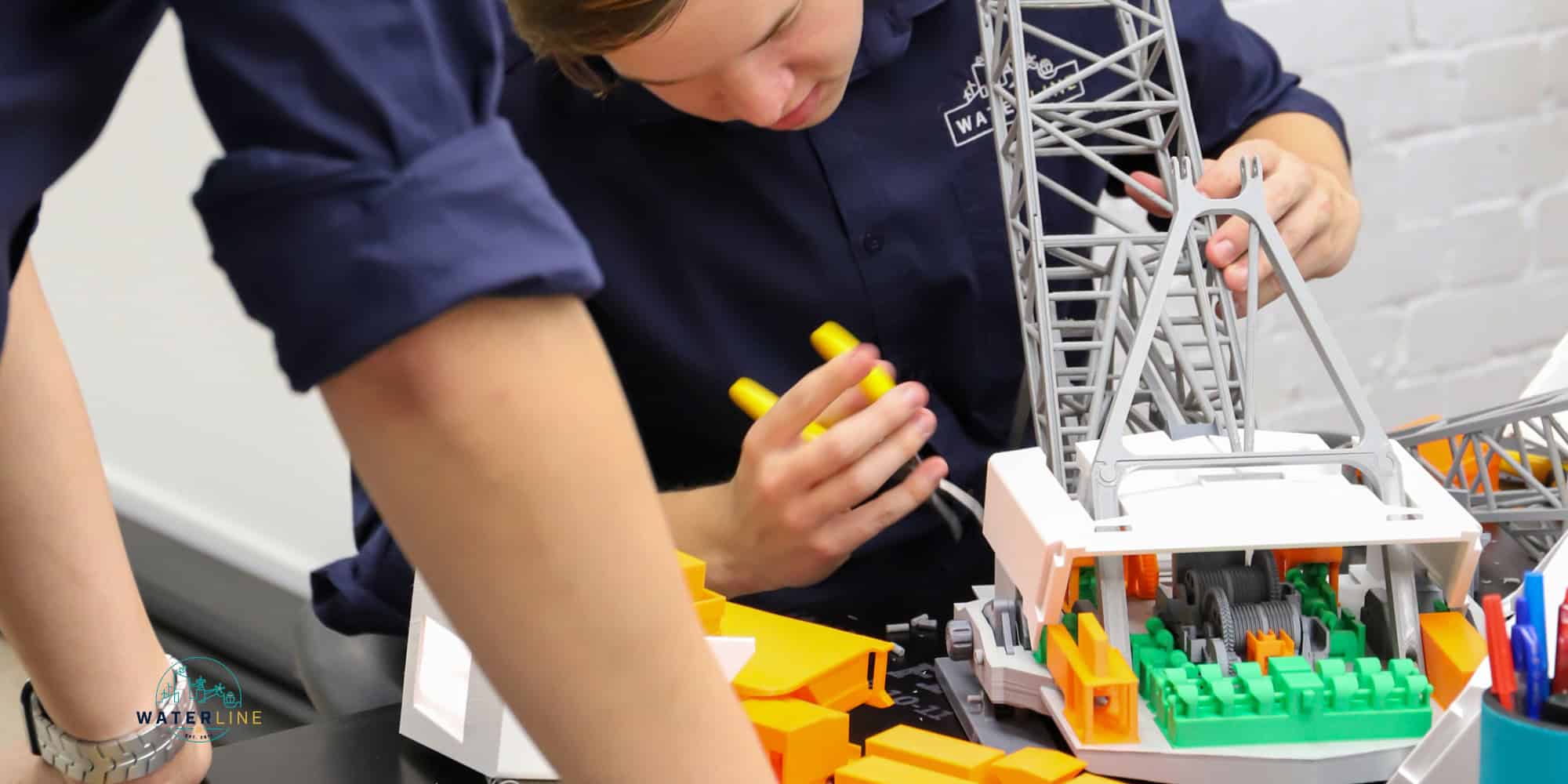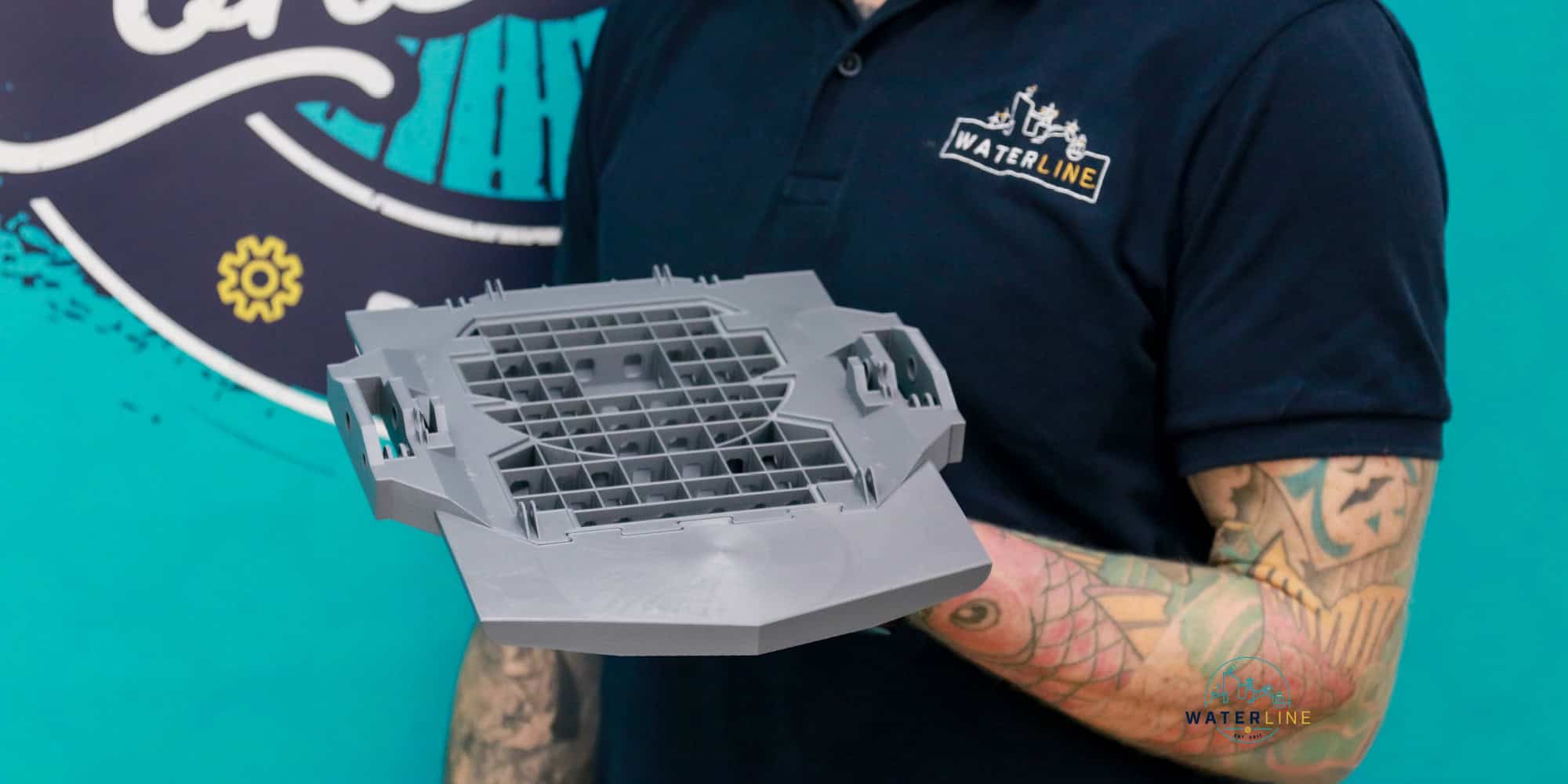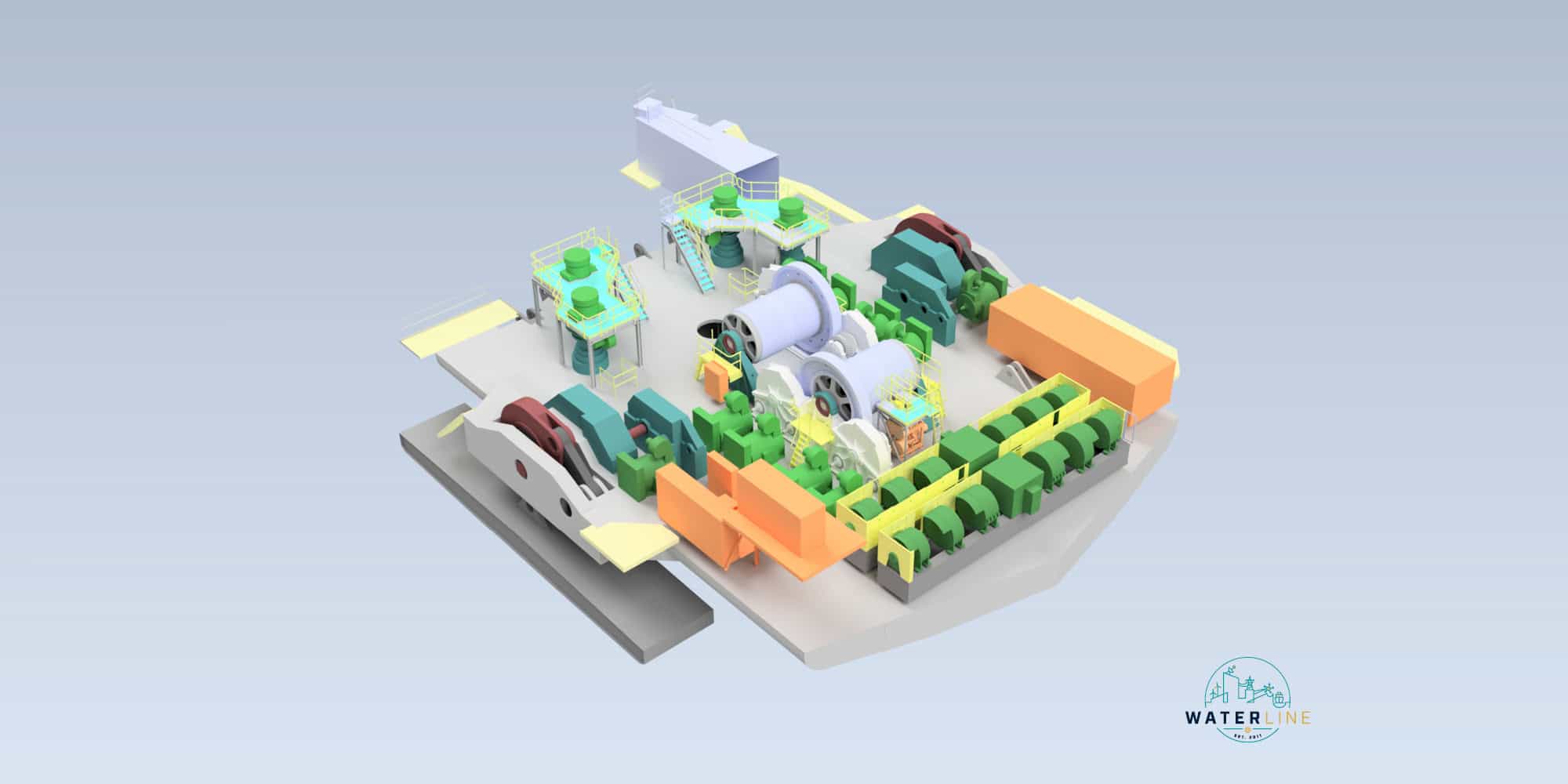 Providing this level of context for people that work on and operate draglines is one of the best safety shares that we can do…thanks Waterline.

Johan Vilojen, Manager of Major Shutdowns from BHP
Waterline worked with BMA and BHP throughout 2019 to develop the models and subsequently printing the 1:100 scale 3D print in late November 2019. The printing alone of the models took 251 hours, and each model (of which there will be five produced in-house at Waterline) are made-up of 120 pieces, which are carefully put together by the team creating a fully-working example of BHP's DRE12 Dragline. It's pretty cool and something we at Waterline (and Randall) are super proud of.
We like to develop our 3D models to provide context and high-quality discussions. We make them so that they can be touched, felt and pulled apart and (with some help) reassembled. And it works – half our team have never set foot in a dragline…but they know where the swing planetaries are – can show you where the operator sits – and understand the size of a 100m long boom.
And when a 30 year veteran says "Hey Randall – grab that dragline – I need to explain the slip rings to Dan" that's when the magic happens!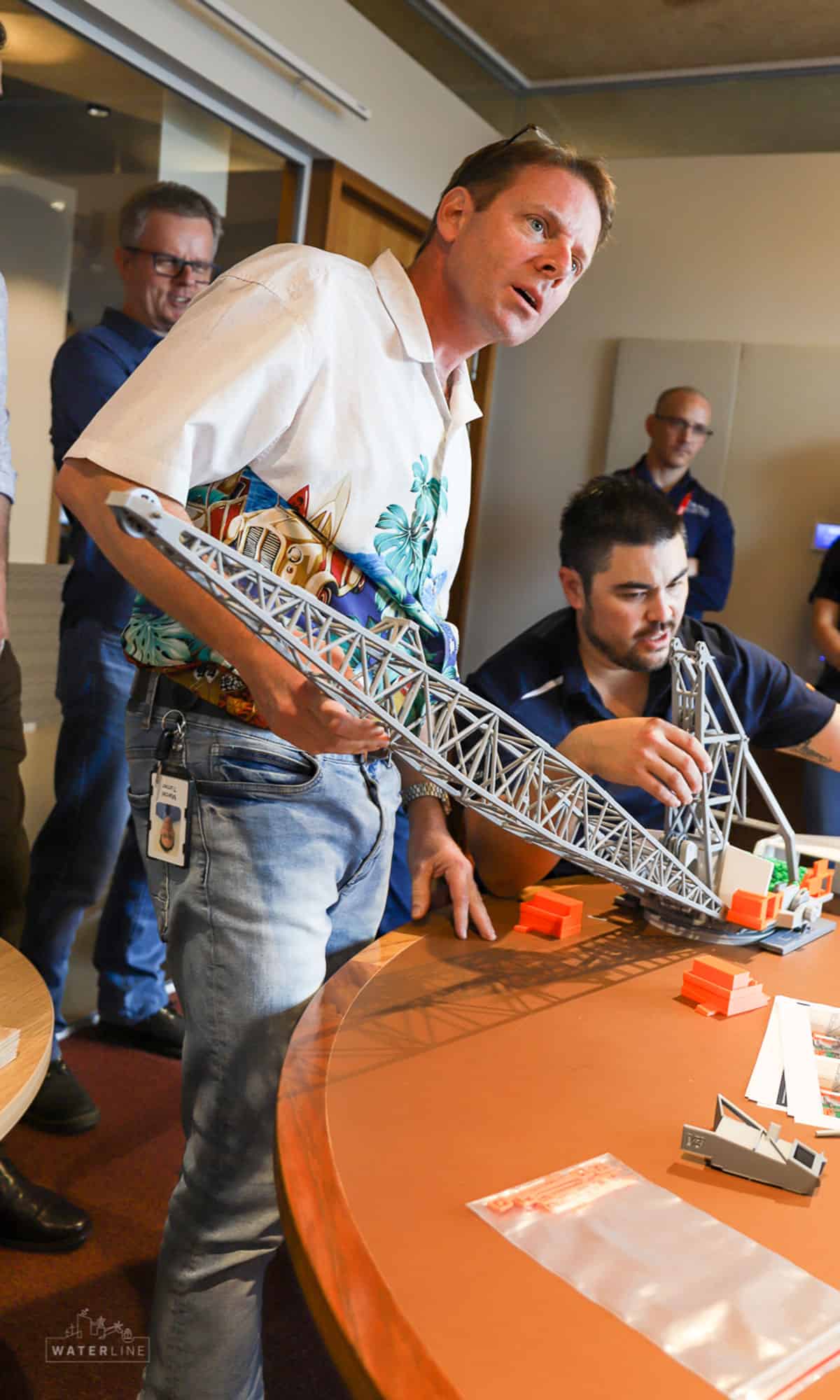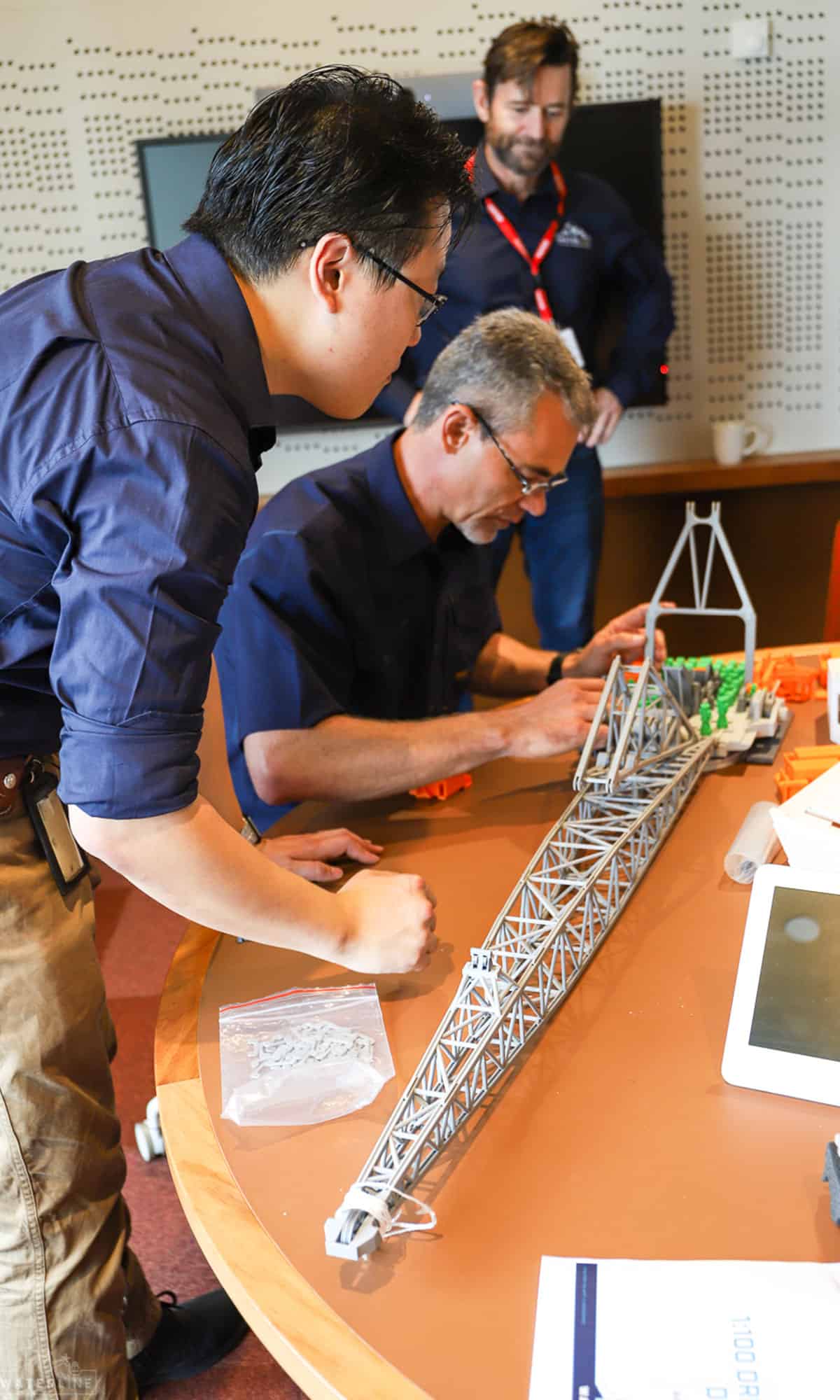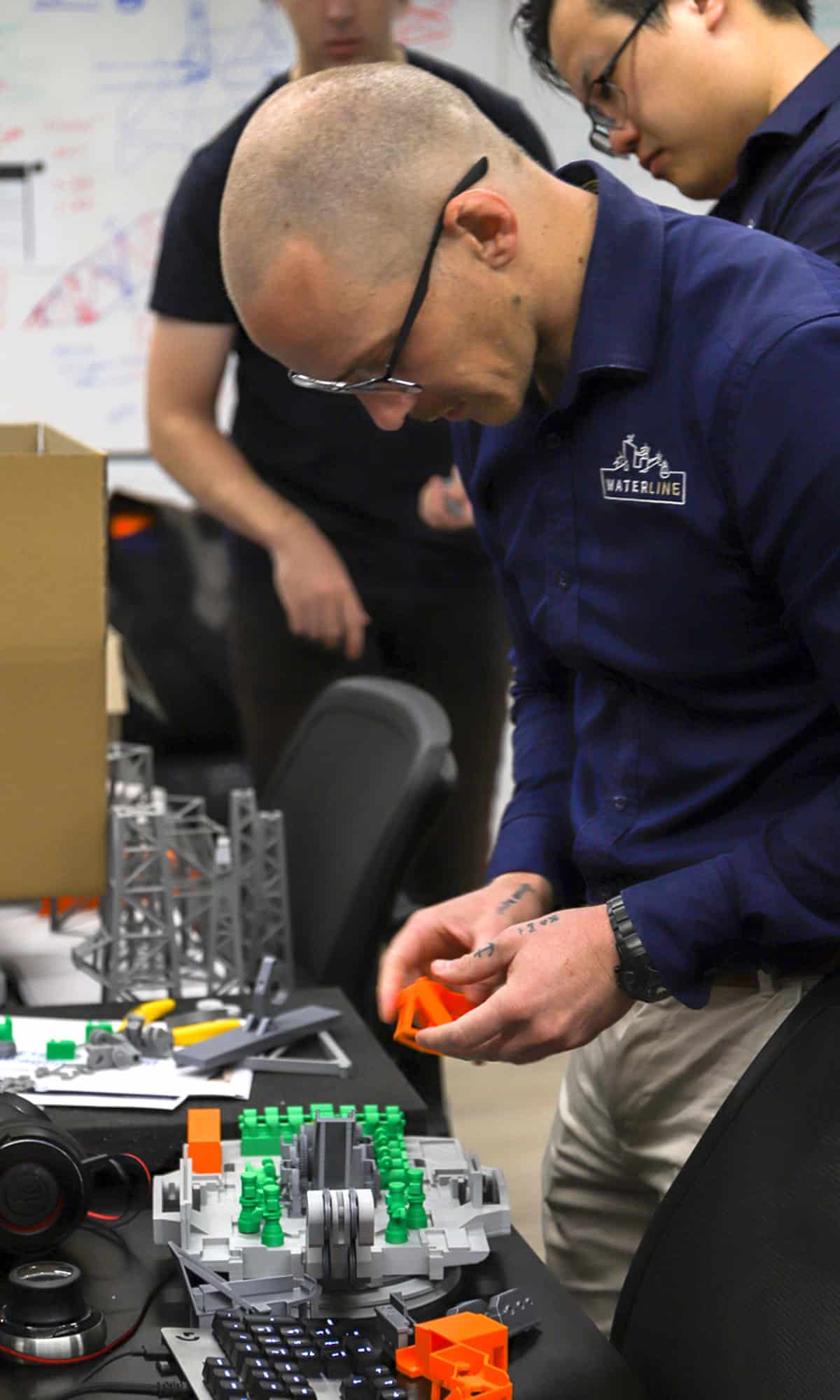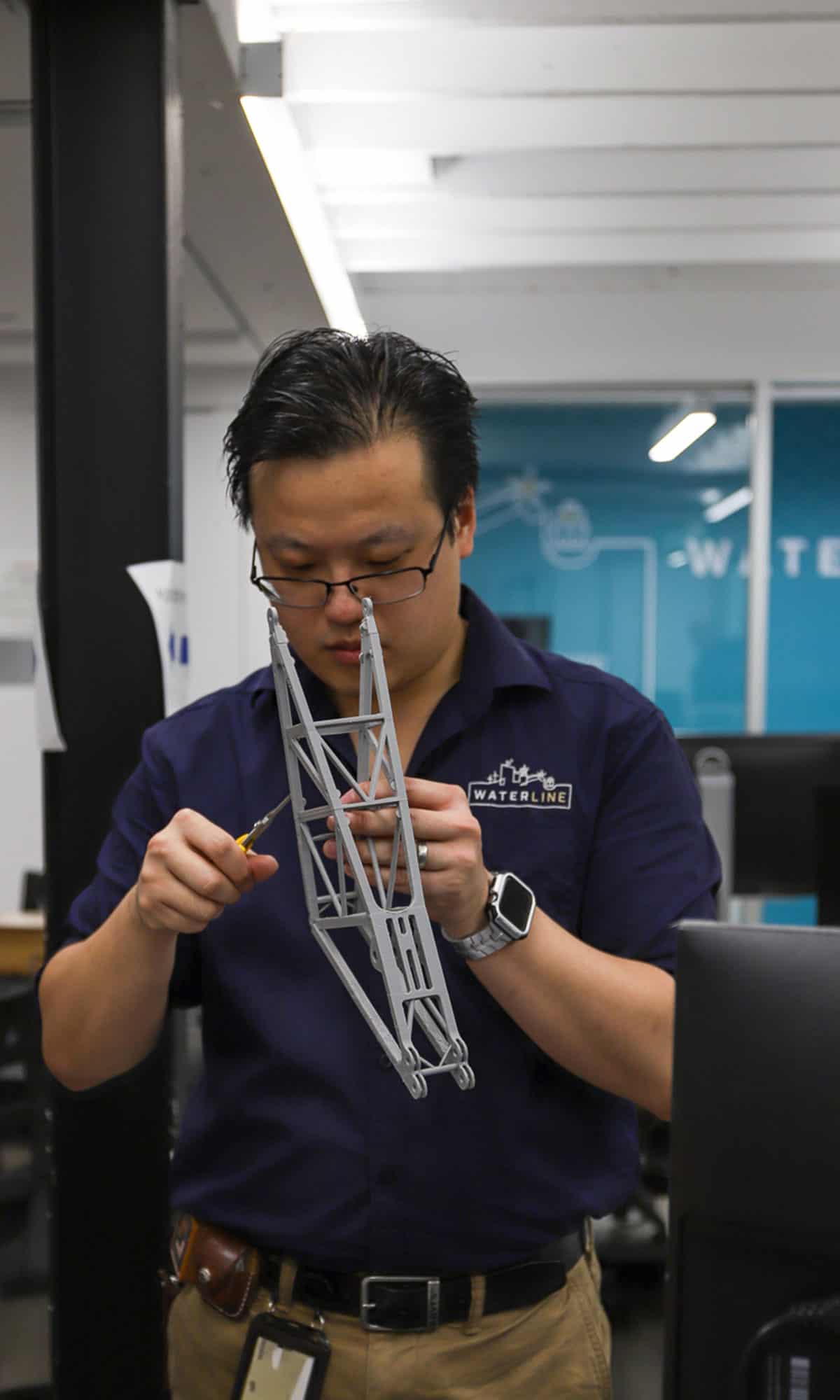 Waterline exhibited at #Longwall22 with our key team players Tim, Kylie, Chris & Evelyn whom some of you would've had the chance to chat with. And we absolutely loved it, especially the informative and networking sessions scheduled over the two days.
Read More »
We're attending the 20th Anniversary Longwall Mining conference in March, find out more around the conference from our Longwall expert, Dan Harrison and what to expect from this years' event
Read More »
Complete the Narrabri mine extension survey to support Whitehaven Coal, our industry, communities and overall economy.
Read More »
Want to better communicate with your team around large mining assets you may have?
Waterline are currently to talking with asset owners about any 3D printing related project that may assist with just that. Get in contact with us today and one of our expert team members will be in touch to see how we can help you bring your assets into your hands – quite literally!