And we absolutely loved it, as you can see from some of the photos during the event. We especially enjoyed the informative and networking sessions scheduled over the two days and can't wait to do it all again.
Longwall, safety, inclusion & technology
In my previous blog, I mentioned my background in the industry—its extensive, especially in Longwall Mining. The LMC being based around my area of expertise had me excited and exceeded expectations. It was great to see the traction and support we received from several delegates who attended and interacted with us at our stand. It was the 3D-printed roof supports and the shearer though, wasn't it? We had some winners too! Check them out below.
Great to see the engagement derived from the event. We had some great key learnings from the presentations, the networking opportunities and overall, a 10/10 for the event. This year's discussions focused on technology advancements that enable automation to improve safety & efficiencies, and ensuring the adoption of inclusivity when recruiting. All of which are topics of importance in our mining industry.
Waterline is multi-discipline engineering
We're operational engineers and we're RPEQ certified. So we understand the challenges that you may face in keeping your operations running, while also meeting compliance requirements to ensure the safety of your people.
Having worked for three decades in the industry, I understand these issues first hand, which means I can support you off-site without you having to elaborate. That's the benefit of partnering with Waterline. See for yourself how we can support you and your operations by reading more about our capabilities and services here.
#Longwall2022 all wrapped up!
We've enjoyed sponsoring the Longwall Mining Conference, connecting with clients and meeting new clients. We're already looking forward to the next one. Thank you for taking the time visit us at the event.
And if we missed you, get in touch with me or the team today. We're always just an email, phone call or text away. We'll keep your site compliant, productive and safe. That's why our clients turn to Waterline as their operational engineering partner of choice.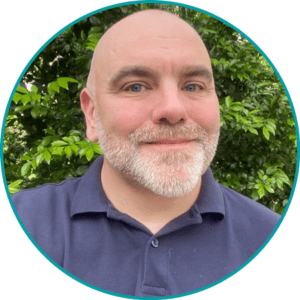 Cheers,
Dan Harrison
Waterline | Longwall + Operational
Support Specialist